SMALL BUSINESS SPOKESPERSON
BUSINESS • TECHNOLOGY • LEADERSHIP • MARKETING • APPS • GADGETS • WEB AND ONLINE SERVICES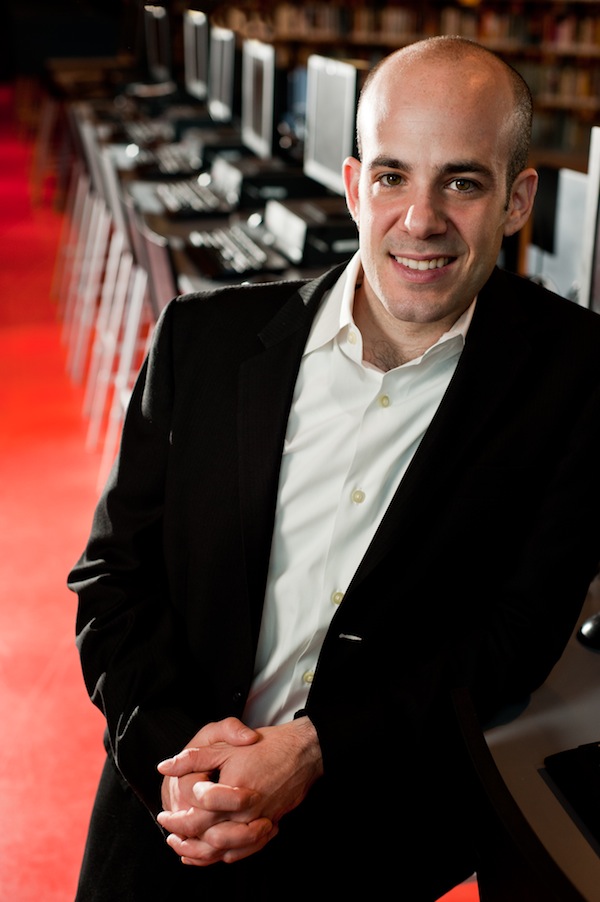 Looking for a small business spokesperson for your next corporate event or marketing campaign? As the top-selling author of a half a dozen books, a noted media personality and acclaimed entrepreneur who's both built industry-leading firms and provided expert advice to today's biggest corporations, Scott Steinberg can help.
A trusted small business expert and guide to the ever-changing commercial world for millions every month through his books, video shows, motivational speeches, articles and syndicated columns, Scott ranks among today's best media spokespersons. The creator of The Business Expert's Guidebook series and video show Business Expert: Small Business Tips, Trends and Advice, he's not only been featured in 400+ media outlets including ABC, CNN, MSNBC, NPR and The New York Times. He's also written seven critically-acclaimed books and over 5000 articles, and appeared in hundreds of online, print, live TV and radio appearances.
Pairing years of experience in broadcasting, marketing and public relations with a proven track record of building and selling businesses, plus industry-leading work for companies such as Microsoft, Office Depot, NVIDIA, Ask.com and Sony, he can help you instantly turbocharge any venture.
From custom keynotes and event speaking to video hosting and production and on-site appearances, Scott is available to assist with:
Press Conferences, Tradeshows and Corporate Events
Satellite Media Tours (SMTs) and Radio Media Tours (RMTs)
National and Local TV Appearances
Bylined Articles, Blogs, Guides and Tip Sheets
Video and Radio News Releases
Online Videos, Training Videos and Internal/External Webcasts
Product Demonstrations
Mall Promotions
In-Store Events
Custom Publications
Targeted Mailings
Internal Communications Videos
Contests and Giveaways
Audio and Video Podcasts